This is a super easy recipe, but I'll warn you that it's not very photogenic. It definitely tastes much better than it looked. The teriyaki & ranch makes for a really interesting combination of flavors. It's a good Crockpot experiment. I found this on …and a cookie for dessert. It originated from the blog, A year Of Crockpotting.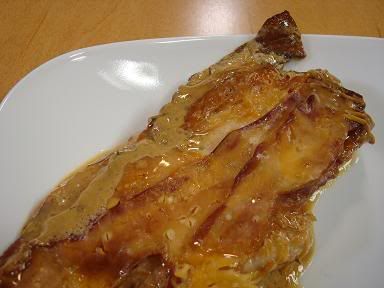 Crockpot Bacon and Cheese Chicken

3-4 chicken breasts
12 pieces cooked and crumbled bacon (I used 6)
1/4 cup teriyaki sauce
1/2 cup Ranch salad dressing (I used fat free)
1 cup shredded cheddar cheese ( I used low fat cheese)
Place the chicken in the Crockpot. In a small bowl, combine the teriyaki sauce and the ranch dressing. Pour sauce over the top of the chicken. Add the shredded cheese and the crumbled bacon to the Crockpot, getting between the chicken pieces, if you can.
Cover and cook on low for 6-8 hours, or on high for 3-4.